I had a root canal a few days ago. As one friend on Facebook said, now I can honestly say "I'd rather be having a root canal" and really know what I'm comparing things to!
You too could have this much fun!
All in all, it wasn't really that bad. Here are the highlights:
- My appointment was at 7pm. Pretty typical for Mexico, where the doctors cater a lot more to patient schedules. Plus there's the whole "siesta" thing they do for a few hours in the afternoon, where they go home for "comida" with the family. But still. Having to work until 9 or 10 pm just to make up for an afternoon break at home? I think I'd prefer to get my work day done and over with in one fell swoop! But I certainly appreciate the doctor catering to my needs (i.e., the need to have N home from work to be with the kids).
- Speaking of N, when I pulled away from the house, looking back at him holding a screaming-for-Mommy Cubby, with the unbathed/unfed girls still running around in the dusty evening, he shouted that popular saying to me: "I'd rather be having a root canal!" It was a funny thing to be left with as I drove away.
- I wasn't sure what was going to happen at said appointment, having discussed everything in Spanish with my regular dentist. I just knew that a "specialist" was going to be at his office at 7pm. Maybe we'd discuss the procedure? Maybe he'd take measurements? But no. As soon as I arrived, the endodontist had me lie down in the chair while he began prepping the anisthesia. Ack! I had made tentative plans to meet up with some friends for a birthday restaurant celebration, and immediately texted my regrets as the drugs in my gums strated to take effect, wooziness taking over. This was really going to happen!
- The first question I asked the endodontist, which is what I ask most people in Mexico, was: "Hablas ingles?" He happily switched to English. I probably would've been fine listening in Spanish (since it wasn't like I could say anything myself), but it was comforting to hear English while having such intrusive things done in my mouth.
- The most painful parts of the root canal were the blast of air the endodontist shot on my tooth (to test sensitivity) before it all started, and then the three shots of anesthesia. Man, those hurt! It felt like they were being shot into my skull!
- I loved the endodontist. Such a nice guy. Now that you know I have no ill feelings towards him, here are some of the more amusing things he said, and the more amusing thoughts that went through my head. Keep in mind that I could only respond with grunts!:
"I am sure before you came to Mexico you thought this was going to be a dusty village with mustached men drinking tequila on the side of wood buildings. With sombreros. Most Americans think that is Mexico. Most Americans don't know anything about the world outside the United States."
(Me out loud: "Ungh-eh!" Me in my head: "Not at all! I am not an idiot! And most of the Americans I know are not idiots either!")
"I go to endodontist meetings all over the world, and everyone tells me that in Mexico we don't charge enough money, and that we work too hard. You are very lucky to have this procedure in Guadalajara. Dental care is excellent, and much cheaper than in the US. And I see about 11 patients a day, and stop working at 10pm."
(Me out loud: "Uh!" The cost for the root canal alone was 2,500 pesos - the exchange rate is about 13 pesos to US$1 right now. That doesn't include the crown or the post or cleaning or other stuff that must accompany the root canal. But from research I did, it is a good price even for this one procedure.)
Me out loud: "Aaah-UHH-AAAH!" Me in my head: "I have so much saliva pooled in my mouth that I need to spit out NOW!!!"
Endodontist: "What? Are you in pain?"
Me out loud: "AAAH-UHH-AAAH!" (Then I made a motion with my hand from my mouth down my neck.)
Endodontist: "You're thirsty?"
Me out loud: "UH-uh!"
Endodontist: "Your neck hurts?:
Me out loud: "UH-uh! Ah-Uh-AAAH!" (again with the motion)
Endodontist: "Ah! Saliva!!!" (He got the suction thing that brought sweet relief. Not being able to swallow must be a very effective form of torture.)
Endodontist: "So you are from the Philippines. That Marcos and his wife Belinda were really something, huh?"
Me out loud: "Uh." Me in my head: "You mean Imelda."
Endodontist: "I really would have loved to have seen all of Belinda's shoes."
Me out loud: "Uh." Me in my head: "Imelda. But yeah, I saw them when I was 12 when they were forced out of Manila."
Endodontist: "Belinda doesn't sound right..."
Me out loud: "Uh-uh! Eee-aahh-ah!"
Endodontist: "What?"
Me out loud: "Eee-AAH-AH!" (Finally I used my right finger to write on my left palm. He spelled it out and got it. Ah, little victories.)
Belinda is Mad About SHOOOOEEEE!
- I made the mistake of looking at one of the tools that was being used. It must've been 3 inches long. Three inches of pointy, shiney metal -- stuff you see in your nightmares. Just thinking about it makes me shiver.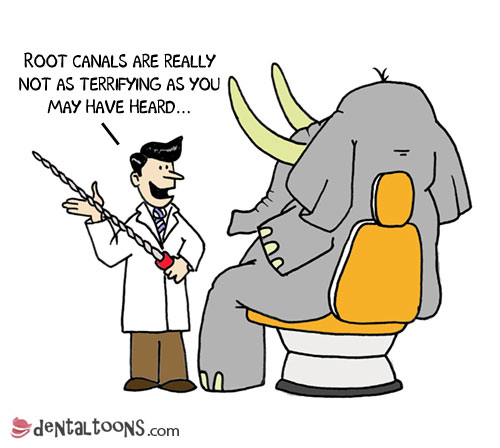 - In those late hours, it was only me and the endodontist in that office. No assistant. It felt weird, and my inner monologue asked myself what I'd do if he tried anything...weird. At the point when this train of thought crossed my mind, I was pretty uncomfortable having had my mouth stretched open for 2 hours, my neck in the same tensed position, etc, that I probably would've been happy for a good reason to change things up.
As I said, overall it was a positive experience. I still have to get the crown on, but I don't feel any pain in my tooth. It's still sort of senstitive, but in that good, scratching-an-itch sort of sensitive way.
In summary: Dental work in Guadlajara, Mexico - I highly recommend it!
Mss Universe 2010: Jimena Navarrete, from Guadalajara. Check out her choppers!